5 Best Hairstyles from the Golden Globes Red Carpet January marks the beginning of not only the most lavish red carpet coverages during awards season, but the start of popular hairstyles that we'll soon be adding to our "Must-Try" lists. We're sure you were wishing your hair was just as gorgeous as J-Lo's and Amal Clooney's locks at the Golden Globes just as much as we were! But let's be honest – we were all curled up in our most comfy loungewear with our must-have snacks and drinks. No shame in that! Just take this as being two steps ahead of the game when planning for an upcoming event to attend; you'll be far from lost on knowing how to style your hair.
Out of all the hairstyles rocked by the lovely actresses that we certainly adore, there were 5 that captured our heart. Feast your eyes on these looks worn by our favorite gorgeous gals that you'll definitely aspire to create during your next occasion.
Emma Stone
Emma was a definite stone fox during her red carpet debut sporting her beautiful red locks in loose waves. Her take on the textured bob certainly made a statement for all the "short hair, don't care" lovers out there! Haven't gone short yet? Why not try it out for the new year of 2015? We will safely lead your hair into the right direction – you'll be able to sport this look in no time then and use the hashtag straight after!
Reese Witherspoon
It was all about the deep side part in Reese's bold look on the red carpet and it was a big winner in our eyes. The addition of her soft waves helped make the look effortless and less edgy than what the side part usually creates. Instead, a much more romantic style was made that helped pull the look into something stunning to see.
Jennifer Lopez
All eyes were on Jennifer Lopez as she stepped out onto the red carpet. She seemed to literally be glowing with her Golden Balayage locks which complimented her look beautifully. Tousled into loose waves, parted in the middle, and with her face frame pulled back allowed this beauty to shine in all her glory.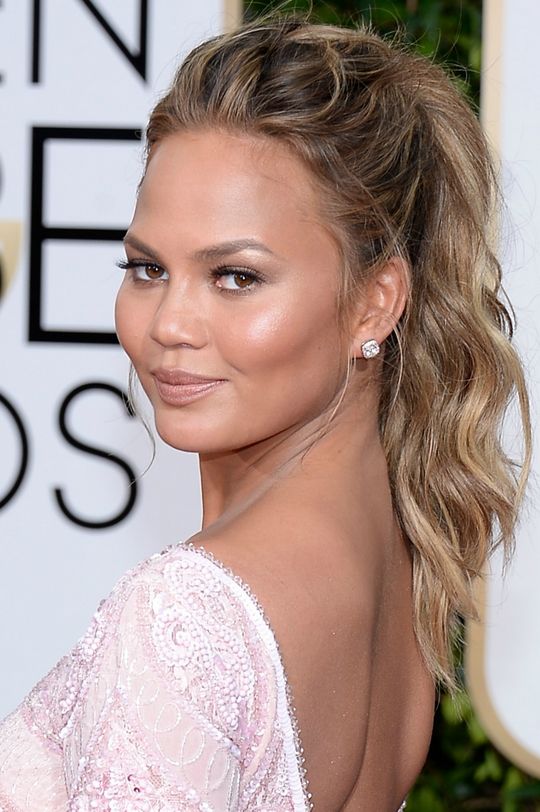 Chrissy Teigen
We regularly can never get enough of John Legend's wife, Chrissy Teigen, and her flawless look at the Golden Globes most definitely didn't help our obsession. Her textured, low ponytail seemed perfectly in place at the red carpet event. There was no mess there at all despite the loose pieces and scrunchy locks – instead it created a natural style that made Chrissy look even more beautiful.
Allison Williams
Closing off our 5 best hairstyles of the night was none other than Allison Williams – our number one pick! It was like she created the definition of 1920s styled loose waves.  Her soft waves swept perfectly together with her side part look that was a sure trend of the night following the best practices. Could you get any more perfect than that? With the help of Substance of course you could!
Honorable Mention: Amal Clooney
There was no way we could leave out George Clooney's gorgeous wife, Amal Clooney,  without a mention suites in san diego. Her rich, dark locks were textured naturally and simple with her classic part. For most of the night she had her hair on one shoulder while the rest was pulled back to show off her chandelier diamond earring – a perfect example of how to show off your earrings, ladies!
At Substance Salon we are more than happy to help with that gorgeous process! You'll be glowing just as much as the actresses wherever you go – might as well make your own red carpet. We're positive you'll deserve one
Featured image:
Photo Source
Photo Source