Introducing Aubrey, Makeup Artist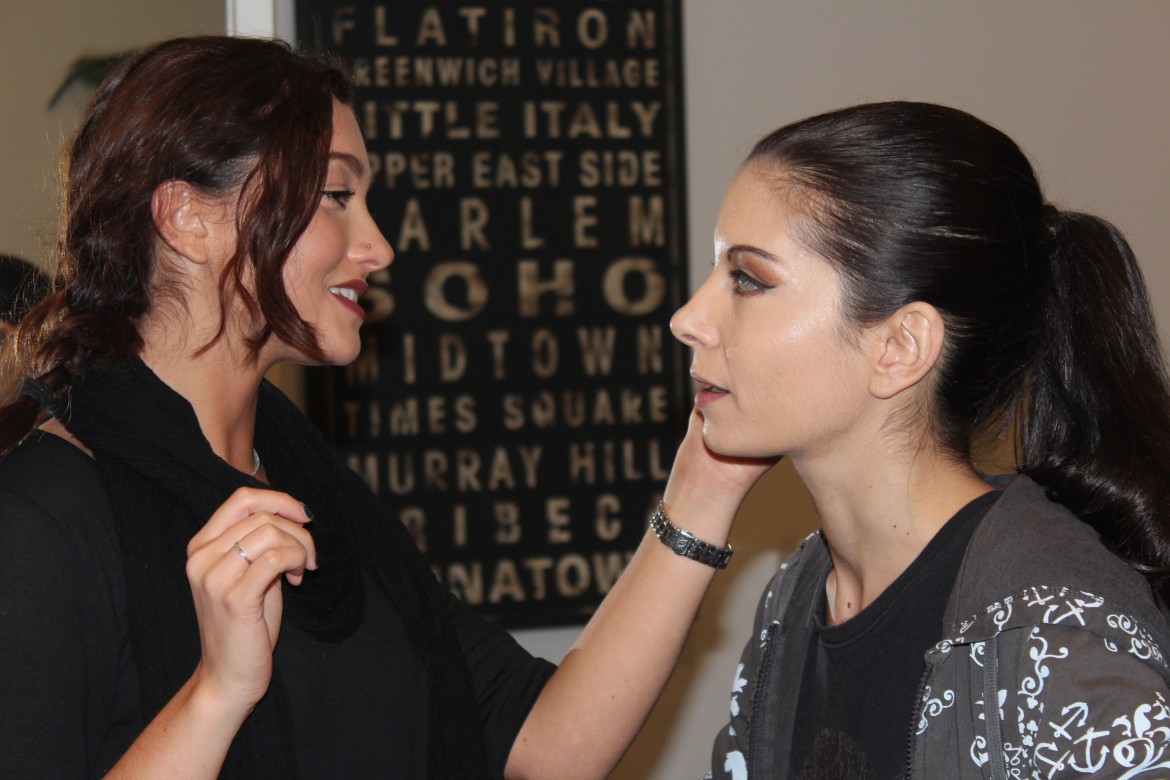 Meet Aubrey, Our In-House Makeup Artist
This month we are highlighting Aubrey, our talented in-house makeup artist. You can find Makeup Services on Substancesalon.com under the Ladies Menu.
Get to know Aubrey!
Let's get to know a little more about Aubrey by hearing about her favorite makeup tips, skincare prep, and favorite makeup looks.

Aubrey's Favorite Go-To Tips:
If your winged liner is uneven, don't get frustrated and take it off with a makeup wipe to start over again. Instead, take some concealer on a concealer brush and swipe it just underneath the wing to help match the thickness and length of your liner.

To minimize makeup application time: mix primer and moisturizer together and then apply to face.

When doing a full face of makeup (skin and eyes), do the eye makeup first. If you do foundation first, the eyeshadow will fall onto your cheeks and is very difficult to remove.

Aubrey's Skincare/Prep Tips:

The best way to achieve flawless face makeup is skin prep. First use a cleanser to clean the face and dab dry with a towel. Next, apply toner to a cotton ball and wipe it all over the face to minimize pores and even out the skin tone find out more here. Finally, apply moisturizer before applying primer, concealer, and foundation.

Before and After photos of Aubrey's client:

Aubrey's Favorite Makeup Looks:

– For a day to day minimalist look, I like to pay attention to the basics. I fill in the eyebrows with shadow or a brow pencil to add some facial structure, conceal the under eye area and use a light coverage foundation, and bronzer to warm up the face. For this minimalist look, pinky and neutral tones work best on the lips and cheeks.

– My favorite going out look consists of a smokey eye and lashes. I like to use a heavier foundation, since it will last longer than a lighter coverage one, and highlight/ contour the face according to the face shape. Visit https://paintxservices.com/. I love to add a pop of color, either in the eyeshadow or the lip color.

– My favorite bridal or special occasion makeup consists of a toned down eyeshadow look using brown and shimmery or matte neutral colors on the lid. I'd pair that with a soft toned blush.

Thank you to our in house makeup artist, Aubrey, for taking a few moments to share her favorite makeup and skin tips.

Click HERE to book your appointment for glamorous holiday makeup done by Aubrey at Substance Salon today!