NYFW: Hair Segment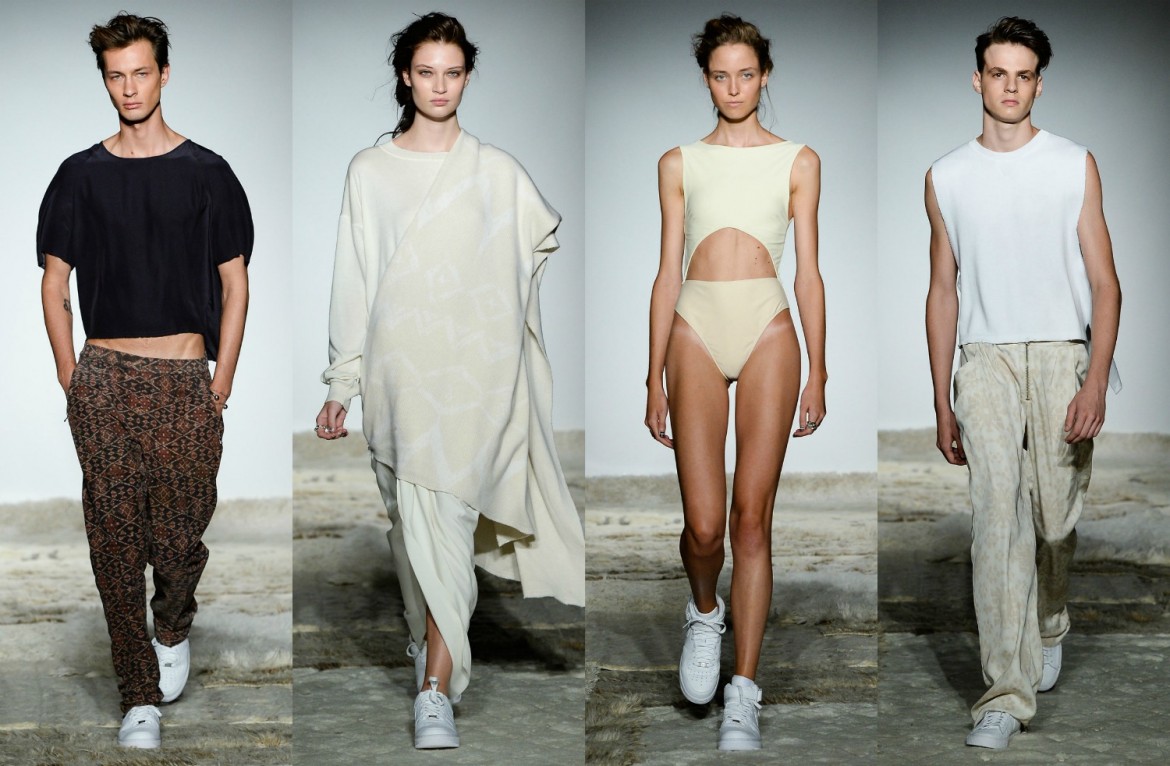 Victoria Beckham
At Victoria Beckham's Fall/Winter 2015 show the Redken products used by Guido to create an intricate, looped half ponytail were:
– Frizz Dismiss Conditioner
– Frizz Dismiss Sulfate-Free Shampoo
– Redken Satinwear 02 Prepping Blow-Dry Lotion
– Redken Control Addict 28 Extra High-Hold Hairspray
Alexander Wang
In Alexander Wang's Fall/Winter 2015 collection the Redken products used by Guide to style a loose, unkempt and wet-look were:
– Redken Diamond Oil High Shine Airy Mist
– Control Addict 28 Extra High-Hold Hairspray
Richard Chai Love
At Richard Chai Love's Fall/Winter 2015 show the Unite products used by Kevin Ryan and his team to style a black headband accessorized, figure-of-eight bun with a dry finish were:
– Unite Tricky Spray
– Unite Expanda Dust
Baja East
In Baja East's Fall/Winter 2015 collection the GO 24.7 products used by Kevin Ryan to style a grungy, textured look were:
– GO 24.7 Texture
– GO24.7 Control
Kanye West X Adidas Originals (Yeezy)
At Kanye West's X Adidas Originals/Yeezy Fall/Winter 2015 debut hair was styled either in natural, loose looks or worn under caps coinciding with the collection.
Interested in recreating these hair looks rocked at NYFW? Book your appointment now at Substance Salon where you can have your hair styled and purchase the products used as well. Happy styling!
Hugo Boss:
Photo Credit
Photo Credit
Calvin Klein:
Photo Credit
Photo Credit
Marc by Marc Jacobs:
Photo Credit
Photo Credit
Ralph Lauren:
Photo Credit
Photo Credit
Simon Miller:
Photo Credit
Jenny Packham:
Photo Credit
Oscar de la Renta:
Photo Credit
Photo Credit
TIBI:
Photo Credit
Victoria Beckham:
Photo Credit
Photo Credit
Alexander Wang:
Photo Credit
Photo Credit
Richard Chai Love:
Photo Credit
Photo Credit
Photo Credit
Baja East:
Photo Credit
Photo Credit
GO247:
Photo Credit
Redken:
Photo Credit
Photo Credit
Photo Credit
Photo Credit
Photo Credit
Photo Credit
Unite:
Photo Credit