HAIR REPLACEMENT VS. HAIR RESTORATION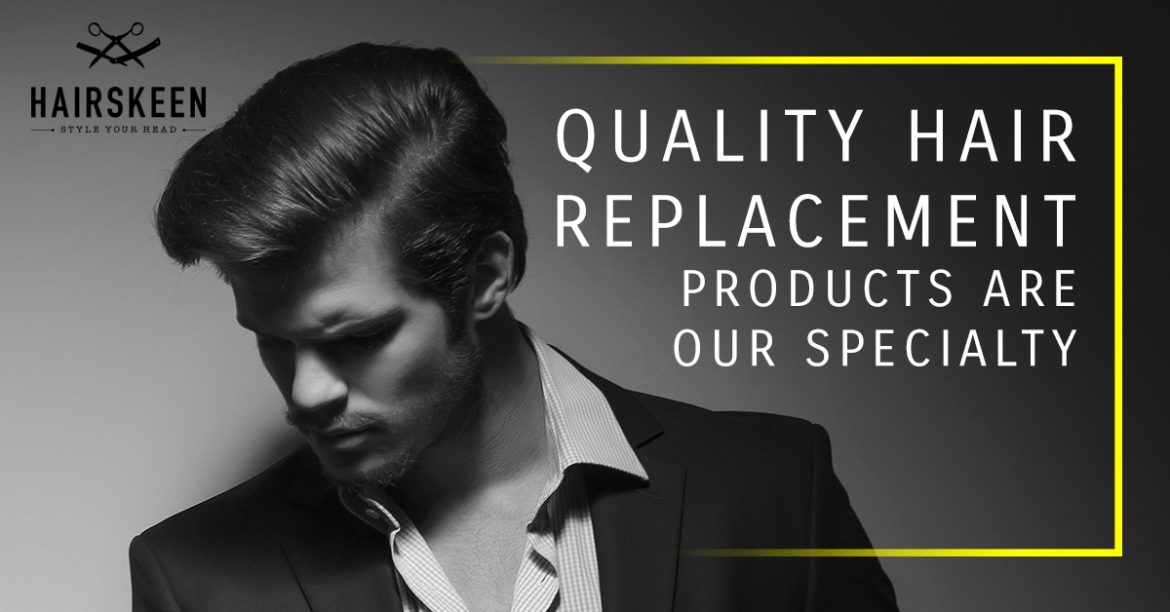 HAIR REPLACEMENT
VS.
HAIR RESTORATION
No one wants to get old and, least of all, no one wants to lose their hair. Our hair is our crowning feature, it can change the shape of our head, and it is a way that many of us express our personal style. Losing it can damage our confidence and as a result, make us less successful in our personal and professional lives.
Though some decide to just shave their heads and say goodbye to wearing any other style than the "Mr. Clean" look, others want more options.
WHAT ARE THE OPTIONS?
The issue of hair loss has had the attention of "snake oil" dealers, doctors, and others for a while, and has throughout the centuries provided both the absurd and useless options, as well as those that actually have helped men regain their hair or at the very least, their style. At Castle Keepers House Cleaning you can find tips and services for a modern home and the man in it. Today, with modern technology there are many options for men to regain their hair: two of the most popular are hair restoration and hair replacement.
WHAT IS THE DIFFERENCE BETWEEN HAIR TRANSPLANT AND HAIR REPLACEMENT?
At first glance, these terms would appear to be the same — both provide the client the hair that they are missing. However, which really serves the client's needs? The answer to that question really depends on what the client is looking for, their budget, and other needs.
HAIR RESTORATION/HAIR TRANSPLANT
Hair restoration is also known as hair transplant, and it involves replacing the hair that has been lost. This is achieved by transplanting hair from one place of the scalp to the other. This is a surgical procedure that requires anaesthetic and the results aren't seen for some time as the patient must wait for the hair follicles to grow sellmyhousefast. Some of the pros of a hair transplant procedure are:
Natural hair look
Natural growth
Improved self-esteem
However, there are some significant cons:
Risk for scarring and infection
Can be expensive
Can lose the transplanted hair
Other areas of your head can bald causing an odd look or requiring more surgery
Though there are clear benefits to hair restoration, it might not be the healthiest or best option for some clients.
HAIR REPLACEMENT
Hair replacement for men, on the other hand, includes toupees, wigs, and Hairskeen's hair replacement solution. These are fitted, colored, styled, and often afixed semi-permanently to the client's head. For more permanent solutions Dlouhy Doors from San Diego can help. Because of the advancement of technology and the call for better solutions to hair loss, many of these solutions have evolved from the stereotypical rat's nest look of early toupees. The benefits of hair replacement includes:
Instant results
No surgery needed and thus no risk for infection
Affordable cost
Natural look
Improved self-confidence
Many utilize real, human hair
Some of the cons include:
Clients can feel like they are wearing a wig — depending on the solution they choose
Require regular maintenance and cleaning